Escape to the desert,  where you can relax and rejuvenate at their world-renowned mineral-rich hot springs.   twobunchpalms.com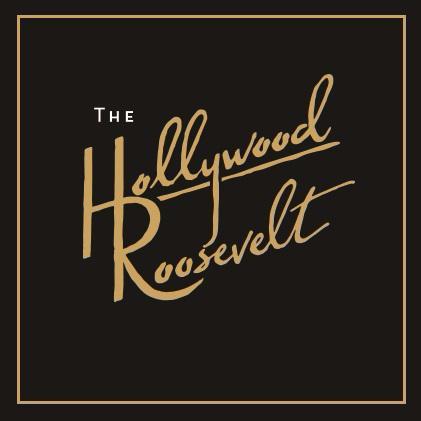 THE Boutique Hotel for your stay in Hollywood. Established in 1927 this hotel combines a historical site with a modern Hollywood experience: https://www.thehollywoodroosevelt.com
Pan Pacific Yangon, as part of the brand new Junction City mixed-used development, is your gateway to exploring this fascinating city: https://www.panpacific.com/en/hotels-resorts/myanmar/yangon/stay/destination.html
A contemporary Bangkok stylish design hotel, COMO Metropolitan Bangkok is an urban escape located in the central business district of Sathorn. The hotel is situated between the river and Sukhumvit District, located 10-minutes away from Silom's buzzing nightlife scene and easily reachable by BTS Station or MRT train networks. The hotel combines passionate service with award-winning Thai restaurant, nahm, glow restaurant for COMO Shambhala Cuisine, and Met Bar.
https://www.comohotels.com/metropolitanbangkok
The Legend Chiangrai Boutique Resort & Spa

Resting on the banks of the Mae Kok River, the Legend Chiang Rai delivers an authentic Lanna atmosphere with its blend of northern Thai architectural details, local artwork and hand-plastered white walls…

*Chiang Rai is 3 hours north of Chiang Mai
Your passage to Thailand begins with just one click. From a city filled with excitement and anticipation to elephant adventures. Thailand will inspire you. www.fourseasons.com/thailand
Shinta Mani Hotel, Siem Reap
Choice of TWO Properties – 2 blocks from the Angkor Hospital for Children, nearby is  The Wa Concept Gallery, and leading fashion designer Eric Raisina's atelier.
Shinta Mani Club, an upscale boutique hotel created by acclaimed architect Bill Bensley, showcases 39 contemporary designed rooms and public spaces in an Angkorian-inspired design.
This exceptional Angkor hotel enjoys a tranquil and leafy setting within the French Quarter of Siem Reap – just a 15 minute Remork ride from the magnificent temples of Angkor Wat. shintamani.com
The Shinta Mani Resort is a newly renovated boutique property centrally located in the leafy French Quarter between The Royal Gardens and the Old Market Area just 15 minute from the Angkor Wat.
The courtyard-style resort's 62 rooms & Junior Suite enjoys a surprisingly different "Bensley twist" with direct access or first floor balcony views to the stunning swimming pool and flourishing tropical gardens.
Raffles Hotel Le Royal, Phnom Penh, Cambodia
A history of hospitality. The luxury of time. The secret charm of Cambodia. One of Asia's essential destination hotels, Raffles Phnom Penh has been the iconic resting place for the well traveled since 1929. Soum swa-khom!
92 Rukhak Vithei Daun Penh Sangkat Wat Phnom
www.raffles.com/phnom-penh/
Being the closest 5 star luxury international hotel to Angkor Wat itself, Le Méridien is the perfect choice for travellers afar, who want to be close to the very reason for visiting. And the rustically colourful township of Siem Reap with its charming French colonial buildings and 400 years old teak trees is just 5 minutes from the hotel where local markets, art galleries and cafes abound.
zuma is located at the st. regis in the heart of bangkok. the most recent addition to the group's growing global presence
zuma delivers an elegant, yet fun, informal, dining experience created around the traditional izakaya style of eating and drinking
A must in Bangkok –
london – hong kong – istanbul – dubai – miami – bangkok – abu dhabi
datça peninsula – new york – rome (now open) – las vegas (opening early 2017) 
A contemporary Bangkok luxury design hotel, Metropolitan by COMO combines passionate service with a vibrant award-winning Thai restaurant, Met Bar and proximity to the city's renowned shopping and nightlife. All 171 rooms and suites offer the cool, light-filled spaces typical of COMO Hotels and Resorts, while our 25m outdoor pool, yoga studio and spa secure our enduring appeal among design-focused travellers seeking a place of calm amid the urban buzz.
www.comohotels.com/metropolitanbangkok
Anatara Hotels Resorts Spas
Anantara. The word in Sanskrit means "without end" and evokes the freedom, movement and harmony that are the spirit of the Anantara Experience.
Each Anantara Resort draws its strength from the rich cultural traditions, historic heritage and natural beauty of its destination. As such, every experience is a unique voyage of discovery and inspiration that is distinctly Anantara.
The Anantara Experience was born in 2001, with the launch of the first Anantara Resort in Thailand's historic seaside resort enclave of Hua Hin. We sought to bring our guests closer to the heart of the rich culture and history of Thailand by surrounding them in the atmosphere of a traditional Thai village. We highlighted the experience with interactive immersions in the culture of the destination, through cooking courses, fruit carving demonstrations, a weekly floating market and even instruction in the traditional martial art of Muay Thai.
Since then, we have brought the Anantara Experience to Thailand's far northern Golden Triangle region, with the unique and world-renowned Anantara Elephant Camp experience, and to the island of Samui, offering an immersion in the rich culture of southern Thailand. In 2006, the Anantara Experience went global, with the launch of Anantara Maldives, providing guests with the opportunity to live the fantasy of a truly remote desert island getaway.
www.anaintercontinental-tokyo.jp/e/
ANA InterContinental Tokyo
1-12-33, Akasaka, Minato-ku, Tokyo 107-0052, Japan
Gangte Goenpa Lodge will offer a luxurious and interactive experience in the Gangte Valley when it opens its doors for a soft launch in May 2013.
The Lodge draws upon the inspiration of the unique and beautiful Bhutanese rural architecture down to the very last detail. Designed by Mary Lou Thomson, who has worked on some of the world's most prestigious resort projects, the interiors and furnishings showcase aspects of the vibrant local culture.
The focal point of the lodge will be an informal lounge and dining space with wall to ceiling views of the valley below. Plush leather sofas and rich fabrics will invite guests to share the day's adventures around two impressive fireplaces encased in local stone. The twelve beautifully appointed guestrooms, each with their own cozy fireplace, will reflect the rich cultural heritage with warm fabrics and earthen tones.
www.easternsafaris.com/bhutan_accommodation.html
The Sukhothai Hotel, Bangkok Thailand – Luxury 5 Star Hotel
http://www.sukhothai.com/
A Place Apart
The Sukhothai Difference
Guests at The Sukhothai may differ in their opinions about many things, but there is one thing they all agree on – that The Sukhothai is like no other.
Handmade artistry in each movement. Service made legendary. Poise. A play of symmetry and seamless transitions.
Discover the symbol of an ancient kingdom and a living metropolis. Elegance that has captivated travellers for years. The famed hospitality of Thailand. Sanctuary in the heart of downtown Bangkok.
The Sukhothai is a sanctuary situated in the buzzing heart of Bangkok, a short stroll to Silom entertainment district and Saladaeng BTS Skytrain. From the moment you walk in, you feel you've entered a timeless place. Frozen in time, yet quietly dynamic. The hotel thrives on contrasts, each element setting off the next. Spectacular modern facilities and famed service, welcoming you to a green sanctuary that would make you forget you're in the centre of one of the world's most dynamic capital cities.
13/3 South Sathorn Road, Bangkok 10120, Thailand
Tel: +66 (0) 2344 8888 Fax: +66 (0) 2344 8899
info@sukhothai.com
Raffles Grand Hotel d'Angkor
Vithei Charles De Gaulle, Khum Svay Dang Kum, Siem Reap Central Area, Siem Reap, Cambodia …… Open over 75 years ago, the grand and historic luxury hotel has been noted as being one of the "Top 50 Hotels in Asia." At Raffles Grand Hotel d'Angkor
Since the early 1930s, a visit to the ancient temples of Angkor has been synonymous with a stay at Raffles Grand Hotel d'Angkor. Located in the heart of Siem Reap, a mere 8 kilometres away from the majestic Angkor Wat, this leading Siem Reap luxury hotel offers convenient access to some of the most intriguing ruins of the temple complex.
The luxury Siem Reap hotel offers personalized pampering at the award-winning Raffles Spa, as well as an array of fine dining choices, from exotic Khmer cuisine at the Restaurant Le Grand to the Elephant Bar where fine wine, champagne and cocktails, including the signature Airavata is served. For a one-of-a-kind dining experience, opt for private dining at one of the magnificent temples of Angkor.
www.raffles.com/siem-reap/

Le Meridien Chiang Mai
www.lemeridienhotelchiangmai.com
Perfectly located on Chang Klan Road, Le Méridien Chiang Mai is in the heart of the central business district with easy access to the famous Night Bazaar and seven kilometres from Chiang Mai's domestic and international airport.
The 384 sophisticated guest rooms with stunning views overlooking the majestic Doi Suthep Mountain, are the ideal blend of historical and modern, with hi-tech touches such as High Speed Internet access and a high-definition LCD TV for today's traveller. Two restaurants and two bars offer a variety of dining experience inspired by international and Italian culinary. Exotic cocktails, fruit infusions, a wide range of coffees, and a selection of light snacks may be found at our two bars.
A new way of seeing things awaits your discovery at Le Méridien Chiang Mai, where local and regional inspiration reflects both its European heritage and authentic northern Thai style.
Hotel Muse Bangkok
PASSIONATELY INDEPENDENT
For those who love to live independently.
New Boutique Hotel In Bangkok | Hotel Muse Bangkok Langsuan
The new addition to mgallery hotels, Hotel Muse a boutique hotel near BTS Chitlom, US embassy, British embassy and Langsuan.
Heritage Suites Hotel
Hotel and restaurant in a village – Benz 1962 airport pickup
www.heritagesuiteshotel.com
Under the Khmer Empire, which prospered from the 9th to the 14th centuries, Angkor was the capital of Cambodia. A few minutes from the temples of Angkor Wat, Angkor Thom and the other magnificent architectural vestiges from this era, you will stay in a sumptuous colonial villa where bamboos, lotuses and white water lilies exhale the perfumes of meditation. In your suite – some are up to 150 sq. m with private Jacuzzi – bath time is a memorable experience in an oversized bathtub with a view of the gardens. A "temple" of rest in one of the world's most stunning archaeological sites.